Watch
Edit:
I got 3d place in the contest!

Here you can see the other winners: [link]
Thanks to all who has faved this

This is my entry in *
HyperionDreams
's vampire contest!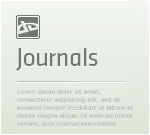 Contest - The Blood is the Life...."No man knows till he experiences it, what it is like to feel his own life-blood drawn away into the woman he loves."

UPDATE 1: Contest end date has changed : NEW DATE 30 September 2012, if you want to know why, note me, if not, start drawing :-)
UPDATE 2: Some new prices have been added for the first, second and third place... good luck everybody

UPDATE 3: General Request : you can also use red (pencils) on other elements then blood, but don't overdo it please....

UPDATE 4: Some new prices have been added for the first, second and third place... good luck everybody

UPDATE 5: Some new generous donations to the prices

UPDATE 6 : Some new

As always; it looks better in real life.
I love vampires, and I think I always have! My favourite vampires are those from Anne Rice's books. They are elegant, moody and bloodthirsty killers.
And no..vampires do not sparkle

So I was ever so excited for this contest!

To me vampires are old, Gothic and mystic

And boy did this take time!

I have no idea how long, but at least two seasons of Adventure time, an episode of mugglecast, and a lot of other pod casts, plus music!
Size: A3
Tools: Graphite, coloured pencils, ruler, toilet paper, paper stumps, rubbers and q-tips.
Stocks used:
Vampire face:
[link]
Woman in dress:
[link]
Woods:
[link]
Smoke:
[link]
Thanks to all of the stock owners for these wonderful images!

love it! the colours you have used are amazing - i love the red dress tied in with the blood

the detail in the lips and facial creases is incredible. The only tiny thing that i can see to improve would be the forearms as they look slightly disproportionate to the tops of the arms and the vampires eyelashes could be more individual - but that is it, everything else is brilliant

To make the background more 3D maybe you could do some darker shading towards the tops of the trees where they meet the mist to create a sense of darkness and mystery - i especially love the way you have drawn the smoke alongside the vamps face! very detailed

The Artist thought this was FAIR
9 out of 9 deviants thought this was fair.